EU: Research ethics in Horizon Europe: two presentations
Topic
Country/Region
29 July 2022
The EU's research programmes have long been criticised for funding dubious surveillance technologies, and authorities have gone to substantial efforts to keep ethics reports secret - most notably in case of the automated lie detector project, iBorderCtrl. But how are ethics issues supposed to be identified and addressed in Horizon Europe research projects? Two presentations obtained by Statewatch set out how the process is meant to work.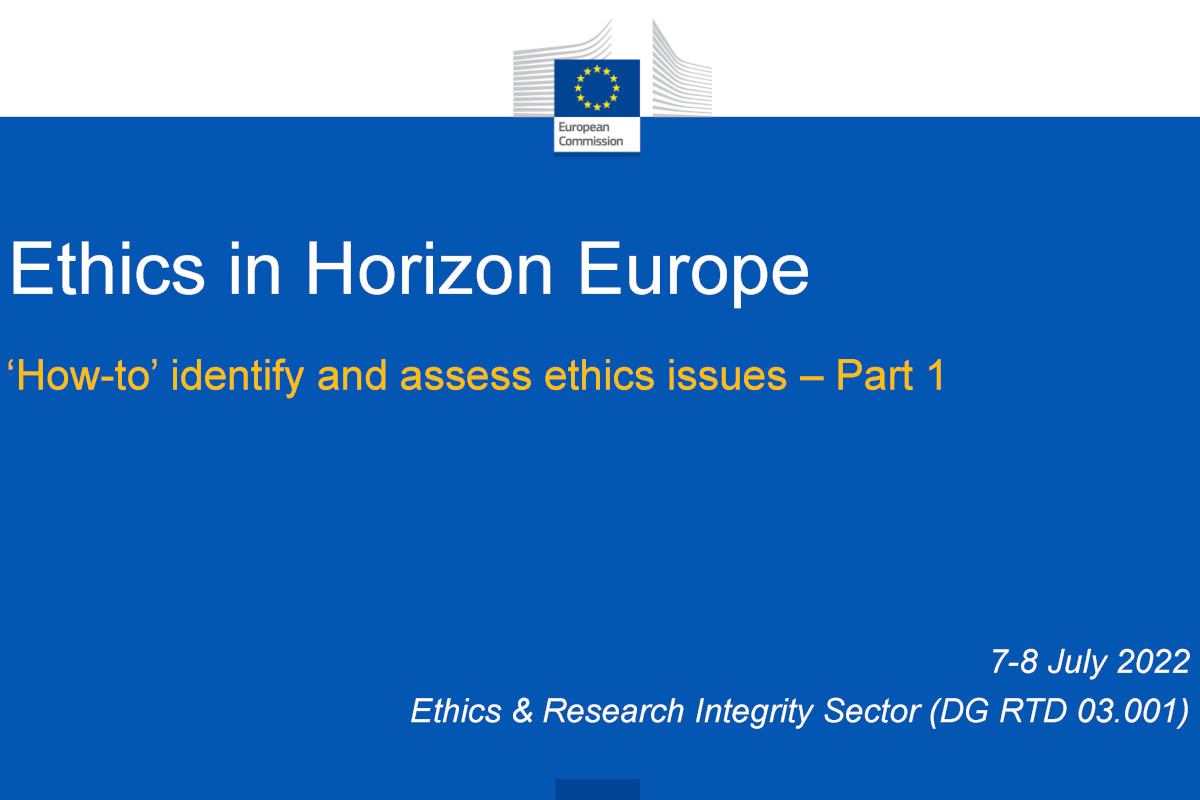 The presentations were produced by the 'Ethics & Research Integrity Sector' of the European Commission Directorate-General for Research and Innovation for an event held on 7 and 8 July.
The EU operates one of the largest publicly-funded research programmes in the world, funding investigations into everything from cancer treatments to renewable energy. The current iteration of the programme, Horizon Europe, runs from 2021 until 2027 and has a total budget of €95.5 billion.
A substantial amount of the funding goes towards security technologies. Some €1.6 billion will go to security research between 2021 and 2027, through the 'Civil Security for Society' theme.
Since 2007 vast quantities of public money have been awarded to projects developing new surveillance technologies for law enforcement agencies, border control drones, biometric identification technologies and, as Statewatch highlighted in a recent report, "artificial intelligence" systems for asylum and immigration purposes.
Pirate Party MEP Patrick Breyer (a member of the Greens group in the European Parliament) took one project, iBorderCtrl, to court to try to obtain access to ethics and other reports. He is appealing the initial ruling, which denied access to some information on grounds of commercial confidentiality.
While the presentations on the ethics screening process indicate that the process is detailed and lengthy, the fact that a project aiming to develop an automated lie detector for border control received the green light in the first place casts doubt on whether the process is sufficient to prevent the development of dehumanising technologies.
Documentation
Further reading