Home

/

News

/

2022

/

April

/

EU: Frontex: equipment requirements for 2023 include "lethal and non-lethal weapons"
EU: Frontex: equipment requirements for 2023 include "lethal and non-lethal weapons"
Topic
Country/Region
21 April 2022
Management board decision adopting rules relating to technical equipment, including minimum number of items of technical equipment (MNITE) and the rapid reaction equipment pool (RREP) outlines the agency's equipment needs and selection criteria, with equipment provided by member states to be used "as a last resort".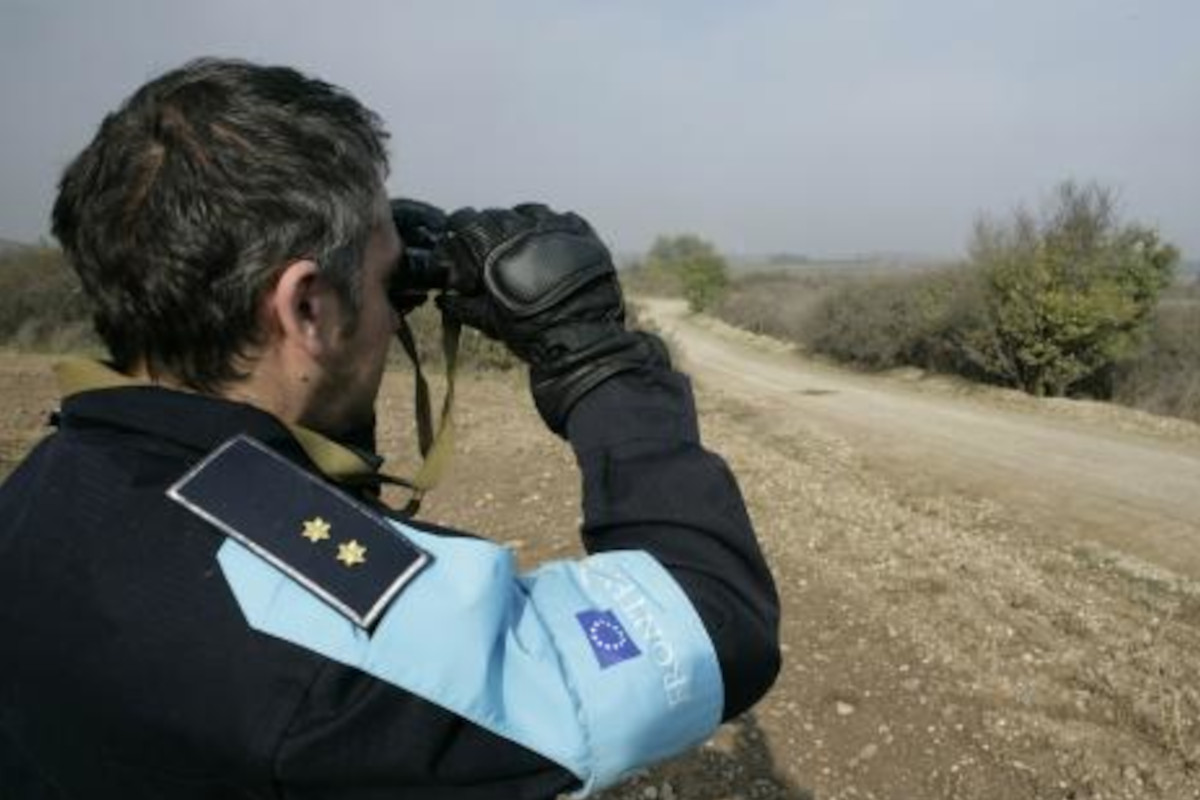 The MNITE and RREP lists have grown along with Frontex's expansions of mandate, staffing levels, and budget under the 2016 and 2019 Regulations. The MNITE for 2023 now includes lethal and non-lethal weapons (ranging between 279 and 302 units in different "deployment periods").
Under the heading of cross-border crime, drug and explosive detectors, endoscopes, mobile and satellite phone detectors, jammer detectors and radiation detectors are all listed, as well as light UAVs (unmanned aerial vehicles, i.e. drones).
Under individual equipment, with the exception of weapons, smart deck cameras (146 to be provided by member states in each deployment period) and radio equipment (two units to be provided by member states in deployment periods four to eight), Frontex expects to exclusively use its own equipment.
The agency can now use its own, co-owned, acquired or leased technical equipment, as well as equipment acquired by member states co-financed under the Internal Security Fund (ISF). Under the policy for selection of technical equipment (Article 3 of the decision), offers of equipment by member states may be considered "only exceptionally and as a last resort".
An invitation to bid for a €200,000 contract to supply duty belts, accessories and batons was published by Frontex on the European institutions' public contracts website (TED) in March, with the deadline for receipt of tenders 18 April. The call to tender specifies that these belts, which make up "some of the non-lethal weapons that will be used by the standing corps officers" will be used at the external borders of the Schengen area and in adjacent countries.
It does not seem to foresee the possibility of use further afield, although if the EU concluded a status agreement with a state that does not share a border with the EU, this would be permissible under the 2019 Regulation.
The belts will include tactical protective gloves, protective glasses, a torch, metal handcuffs, a rubber elastic baton, telescopic batons, and a "multi-tool" to include:
Pliers with wire cutters
Knife with straight blade
Knife with serrated blade
Saw, to cut wood
Scissors
Wood/metal file
Screwdriver (Phillips type and Flat head type).
A separate tender to supply binoculars closed on 23 March 2022.
According to the management board decision, member states are expected to provide all "off road" mobility, and all car diagnostic tools (to detect cross border crime). Seaborne surveillance vessels will all come from member states, while remotely piloted aircraft systems will all be provided for by Frontex. Other aircraft for surveillance will come from both Frontex and member states. 100% of the equipment for return operations will be provided by Frontex.
More of the onus is on member states in the RREP, which covers patrol cars and boats, fixed wing aircrafts, helicopters, and vehicles with thermal cameras (and sometimes with radar as well).
A separate decision made additions to the technical equipment requirements for 2022, adding a new paragraph to include registration of technical equipment in the pool using Opera Evolution. Items of equipment from member states, co-financed under the actions of the ISF, will be available to Frontex under the MNITE for up to four months, though states can decide to deploy them for longer.
---
Image: Rock Cohen, CC BY-SA 2.0