Home

/

News

/

2021

/

France: Judgment in the appeal of the 'Briançon Seven': see you on 9 September in Grenoble
France: Judgment in the appeal of the 'Briançon Seven': see you on 9 September in Grenoble
Topic
Country/Region
07 September 2021
Press release issued by Amnesty International, Medecins du Monde, Anafé, La Cimade, Tous Migrants and the Briançon 3+4 Support Committee on 7 September concerning the case of the Briançon Seven, who are appealing against prison sentences handed down against them for migrant smuggling, after they took part in a demonstration in solidarity with migrants and against the far-right group Génération Identitaire (Generation Identity).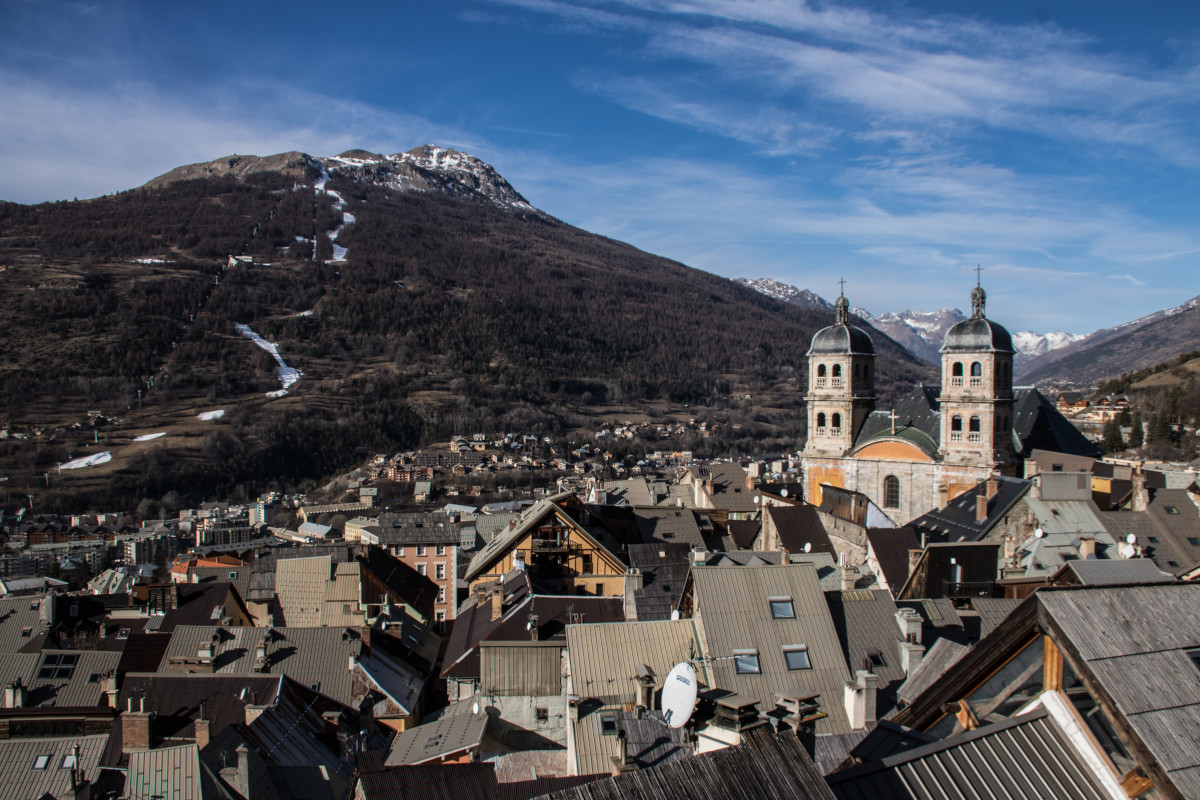 Machine translation, original version available here.
Paris - Briançon, 7 September 2021.
This Thursday, September 9, 2021, at 2:00 pm, the Court of Appeal of Grenoble will render its decision in the trial of the seven people in solidarity, known as the "7 of Briançon".
On 13 December 2018, Bastien, Benoit, Eleonora, Juan, Lisa, Mathieu and Théo were sentenced in the first instance to sentences ranging from 6 months suspended to 12 months in prison, including four months firm, for having participated in a demonstration on 22 April 2018. The demonstration was aimed at expressing solidarity with migrants and denouncing an action by Génération Identitaire at the French-Italian border a few days earlier.
During the appeal hearing, which took place on 27 May 2021, the public prosecutor requested 3 months' suspended imprisonment for 6 of the 7 people in solidarity and 8 months' imprisonment with a 2-year probationary suspension for the 7th person.
The 8-hour hearing was also an opportunity for the defendants' lawyers to raise the question of the constitutionality and legality of the offence of "facilitating entry" under European law.
On the same day, 27 May 2021, two other people in Gap were sentenced to two months' imprisonment suspended for "entry assistance" in the first instance, and the Grenoble Court of Appeal's decision is therefore eagerly awaited. Will it finally put an end to the "crime of solidarity"?
Amnesty International France, Anafé, La Cimade, Médecins du Monde, Tous Migrants and the Briançon 3+4 Support Committee call on France to commit to the protection of human rights defenders and not to criminalise, through its legislation and practice, the help given to respect the rights and health of exiled people.
The right to defend justice, equality and respect for rights must be guaranteed and respected. Solidarity and brotherhood are not crimes!
PRESS CONFERENCE
A support rally is planned from 1.30 pm on 9 September in front of the Court of Appeal in Grenoble.
After the deliberation, some of the 7 defendants and their lawyers as well as representatives of associations will participate in a press conference during which they will comment on the court's decision.
This press conference will take place from 2.30pm at the Maison des Solidarités Internationales in Grenoble, 1 Rue Hector Berlioz (jardin de ville).
NOTES TO EDITORS
Summary of the facts
On 13 December 2018, the Gap correctional court convicted Benoit, Lisa, Mathieu, Jean-Luc, Bastien, Eleonora and Theo, known as the "7 of Briançon", for facilitating the illegal entry of foreign nationals into France.
On 22 April of the same year, they had participated in a demonstration to protest against the illegal practices of the administration at the French-Italian border against exiled persons. At that time, they also protested against Génération Identitaire, a far-right group with violent actions and hate speech, which the day before had organised a collective action to block the border.
On 7 July 2018, seven people - Benoit, Lisa, Mathieu, Jean-Luc, Bastien, Eleonora and Theo - were formally charged with facilitating the illegal entry of foreigners into France. They were tried in November 2018.
In December 2018, most of them were sentenced to six months in prison with a suspended sentence, while two of them, due to additional offences, were sentenced to one year in prison with eight months suspended. They have all appealed against this decision.
They each face 10 years' imprisonment and a fine of 75,000 euros.
The appeal hearing in Grenoble was held on 27 May 2021.
---
Image: Briançon, raffaele sergi, CC BY 2.0