Home

/

News

/

2021

/

June

/

EU: Council Presidency discussion paper on artificial intelligence and internal security
EU: Council Presidency discussion paper on artificial intelligence and internal security
08 June 2021
Final version of the Council Presidency's paper on the proposed Artificial Intelligence Act and the implications for internal security use of AI technologies, sent to COREPER and the Council to inform discussion at yesterday and today's Justice and Home Affairs Council meeting.
---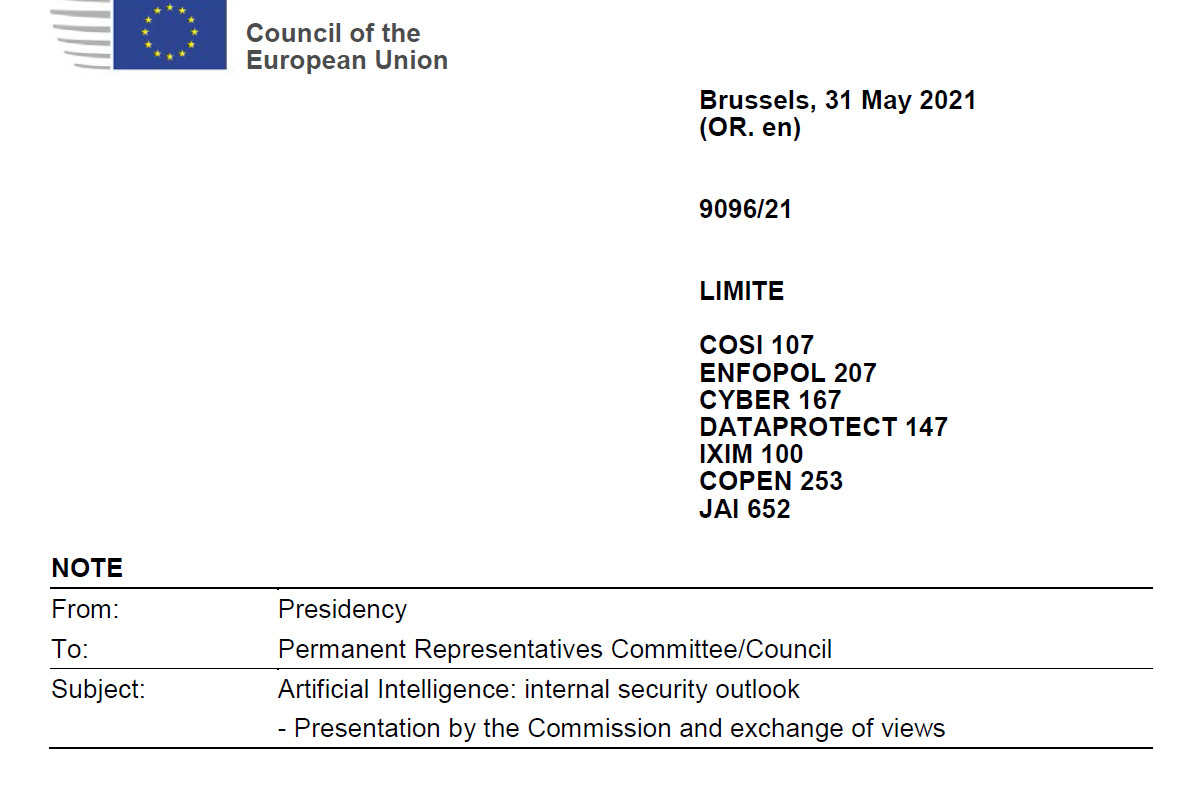 See: NOTE from: Presidency to: Permanent Representatives Committee/Council: Artificial Intelligence: internal security outlook - Presentation by the Commission and exchange of views (Council document 9096/21, LIMITE, 31 May 2021, pdf)
"The detailed implications of such a range of law enforcement tools, including some of those used at the JHA Agencies, becoming listed as high-risk should be closely assessed. It will be particularly important to evaluate whether these requirements covering so many types of essential law enforcement systems could turn into an obstacle that, in practice, may prevent or at least render more difficult both private sector involvement in the innovation and provision of relevant solutions and public sector development of these tools in the future. The EU Innovation Hub for Internal Security could foster the dialogue with the industry including on the implications to research and development in this specific field. As part of this assessment, the positive benefits of the Regulation should also be considered, notably the objective to increase public trust and acceptance and to render the design and use of those high-risk AI systems compatible with the existing high standards for accountability."
This document follows a previous version, available here.