USA: Will the Biden administration close Guantanamo?
Topic
Country/Region
29 January 2021
In an article for Newsweek, former Guantanamo detainee Mohamedou Ould Salahi argues that the administration of new US president Joe Biden must do what the Obama administration promised, but failed to do: close Guantanamo Bay. Forty people are still held at the facility and continue to have their human rights violated, as detailed in a new report by Amnesty International. Salahi was held in the military prison for 14 years and was eventually released in 2016. He was never charged with any crime.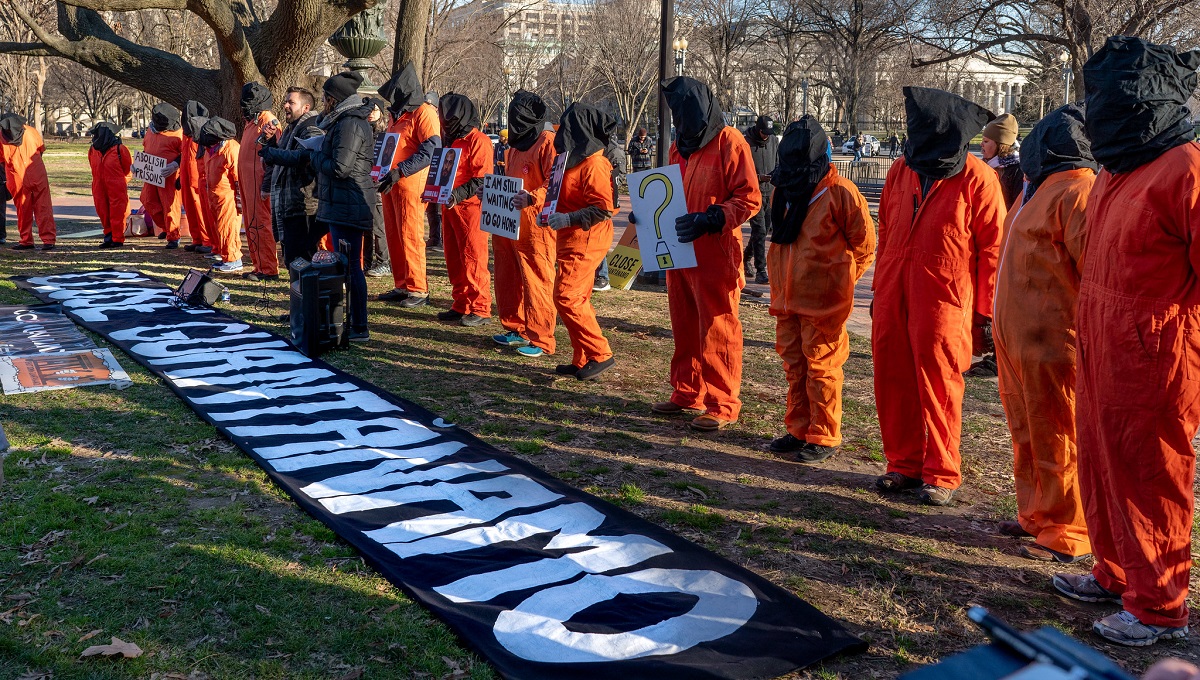 "Twelve years ago this month, I sat in my cell in the detention camp in Guantanamo Bay, Cuba, staring at one of the most beautiful photographs I had ever seen: Barack Obama, inaugurated as President of the United States the day before, signing an Executive Order to close Guantanamo within a year. Then-Vice President Joe Biden praised the order, saying "We will uphold the rights of those we bring to justice, and we will close the detention facility at Guantanamo."
In Guantanamo, I can tell you, everyone took this news seriously. The Joint Task Force that runs the prison gave each detainee a copy of the president's order. High-ranking officers toured the camp and spoke with many detainees. An Air Force captain and a four-star Navy Admiral sat and talked with me, assuring me that the camp's dark days of inhumane treatment were coming to an end.
(...)
That was twelve years ago.
Guantanamo remains open today."
See: Biden Must Succeed Where Obama Failed, and Finally Close Guantanamo (Newsweek, link)
And: New Report Details Ongoing Human Rights Violations at Guantánamo Bay Detention Facility (Amnesty, link)
Image: Victoria Pickering, CC BY-NC-ND 2.0